Have you forgotten Your Own Special Magic of Who You Are?
Laurie M.
Artist, Coach, Entrepreneur -Canada
"Christine is a magical combination of a beautifully open heart and a toolbox filled with amazingly transformative insights. She lovingly holds space, listens carefully and starts right where you are. Then step by step, she gently, and matching your style of processing, guides you to a new way of being-a way that allows you to reconnect with the deepest part of your essence, that part that you lost sight of along the way. Christine is more than a coach- she is a reassuring witness, reminding you of the magic of who you really are. I recommend her highly, if you want to reconnect with yourself and find new ways of being that allow you to experience joy and love again."
Anne E.
M.D. Bay Area California
" I cannot say enough about Christine and her coaching.  I met her at a period when I had "lost myself" and my confidence and was looking for help in re-finding or re-establishing "me". All I can say is it was all meant to be.  I heard her speak one afternoon at an event and I was open to her message and our journey began. She is enthusiastic and never judging. She always challenges me to look one step deeper for a different meaning or the potential to see something in a different light.  She emits love and light and helped me realize I emit and am the same.  Her warmth and openness in sharing her own self helps make you comfortable to be truly open and honest with her and one's own self and really get to your own truth. I could continue rambling on. However I'll just say that I am in a much better place now after meeting and working with Christine.  She is a wonderful warm and loving human being and is a fantastic coach. I recommend her without reservation to any and all!!! "
P.S. In following years - Anne met her desired love and married. Upon my congratulations to her new life and happiness  - she remarked... " Thank you. You have a part in this after the work we did together."   A coach's joy to hear.
N.T.
IT Software Architect-Bay Area California
"Christine has a special gift to empower people to achieve their highest self. I have gone through several counselors, she is by far the most professional and equipped. She remembers all my stories and thoroughly lays out a game plan for me to execute. She doesn't treat me like a number.  She has a vested interest in her clients to overcome their issues and to become their highest self. I feel special and safe in each of our sessions. She is extremely attentive, non-judgmental and patient. This was important to me, as it takes me a while to build trust. If you are looking for a life coach or counselor, look no further, Christine is your woman."
Steve F.
Ret. USA Army Col., Ranger Dir. County in Santa Clara -California
 "Christine is an extremely high-energy, fully credentialed, and remarkably effective expert in the field of life coaching. In short, she is one of those uniquely talented coaches who can quickly take you from good to great, and from great to extraordinary. Each contact with her will leave you measurably more capable than before, and have you coming back for more. Regardless of how you may see yourself now, she will help you discover how much better you can be, and how to go after it in an achievable way. What she brings is all about getting a grasp on your personal potential, and then acting on it practically, in a way that can exponentially increase your personal productivity. She's the best. It's as simple as that."
Adriana S.
Hair Stylist, Artist
Santa Cruz, CA
"Christine has excellent communication and listening skills. She is easy to talk to and I felt comfortable with her.  I had never talked to someone like Chris. She is very skilled at drawing out my own thoughts by asking me all the right questions. Thoughts that helped me improve...my relationship.  I've seen counselors but quit after a few sessions because I didn't feel any better and I didn't feel the genuine interest. I could tell. With Chris I could tell she really cared about what I was going through. After talking to Chris I felt relieved like a huge weight had been lifted from my back. I realized I had the answers to all the questions I just needed the right coach! I would strongly recommend Chris to anyone who has ever felt lost, stuck or has ever thought of seeking help to just sort your life."
 Lisa W.
RN, Coach, CPC
Richmond, CA
"Chris is a natural coach. She listens deeply and then offers what she hears back in a way that encourages me to explore myself in an authentic, transparent way.  She then goes on to work with me in order to create my own increased inner awareness and a deep mindful way of being.  She is direct, honest and beautifully compassionate.  I feel safe yet always challenged to go deeper in order to connect with my real self and step into a life of incredible awareness, freedom and joy. I fully trust her and in doing so hold nothing back.  It is that raw truth that fuels her to do her best work.  I have grown and transformed in so many ways and I am blessed to be a part of her life. "
Lily Y. 
Trainer, Coach, Consultant 
BMW - Beijing, China
"I was impressed by how young she looked at the first sight and was surprised by her real age. I was impressed by how passionate she was at the recent contact and was inspired by what she had achieved. My lips can be easily lifted when talking with her, and my dark night can be easily lit up by her life wisdom. The more I know her, the more charming she is, and the more I know why."
C. P. 
Attorney-at-Law Bay Area, California
"I was quite fearful of change in my life. After meeting with Chris, I realized I could think of the future not in terms of change, but in terms of personal evolution and growth, emotionally and spiritually.  Her ability to capture the essence of experiences, and to so deftly touch upon the essentials, inspires trust. That in itself has helped me feel more confident to move beyond that figure who seeks to disappear anywhere, everywhere, to absorb herself into a canvas, so to speak. I loved the experience she offered, the challenge and the JOY of that day. Chris's intensity and dedication creating such a unique opportunity for self-reflection opened my mind and heart, to try each day to be my best self, not one limited by fear.   The impression of the day has stayed deep within me, her questions and direction offered, her guidance.  ... a beautiful day that nudged me, so sweetly but so assuredly, into a calmer, happier place. " 
Transformational Coaching 1.1
Cultivate Resilient Joy & Fierce Loving Grace
There are many elements to a loving and healthy relationship. Living life to its fullest requires the courage and self-confidence to be open to adapt and thrive in whatever life brings. Easier said then done, Right?   
I've discovered 8 essential elements that lead to transformational healing & joyful resilience for the challenges that come- to enable YOU to FEEL renewed, BE Alive from Loving Grace,  and grounded to grow into the BEST VERSION of YOURSELF. 
Radiantly Confident.
You deserve to regard yourself as brilliant, giving, loyal, loving, successful. Betrayal and other challenges of life (i.e. divorce, loss of loved one, loss of job, a global pandemic, loss of loved friends, disconnection with children or family, etc.) can rob you of the confidence you once felt connected to in that positive self-regard.  Still, you have the innate POWER to recreate your life & a "new" relationship(s) to feel alive and lovingly connected again. To heal, repair, reframe, or forgive and let go... all in order to lift your life with love. 
First beginning with YOURSELF and then with Others. 
Has your ability to "feel" joyful or alive -  been buried, drained or sealed up by wounds of life?
What if you could re-connect to a deeper Self-love, achieve clarity of divine choice, and positive healing and strength - first, with yourself, and then, in your relationship - starting from "right where you are"?

*********************
Fierce Forgiveness & Resilience - through Love in ACTION and Grace Ignited   is my coaching program ethos. 
Your 1.1 Personal Coaching with me will begin with exploring where you are right Now and where you want to GO. Uncovering your limiting beliefs and your way of framing meaning in your life. 
Your Values, your Goals and your Dreams..as well as your Wounds that need to be Heard, Seen, Loved and Healed. 
Then together  ....

Here's What You Get - 
Together with Me - YOU WILL build and broaden your capacity to address life's experiences, from an unshakeable and deeply rooted awareness of who you are with ownership of your own brilliant loving personal power.  
YOU WILL expand your capacity to engage Life through a grounded core of transformational self-love, compassion, resilience, 
spirit-strength, curiosity and joy.  
And being Reminded of Your Unique Magic...

OK! With a YES! to our North Star - Schedule YOUR Free Discovery Call and Let's explore together if my transformational program is a fit for YOU. 
(Hurry to get Your FREE Book while they last! )   
Click the Yes! It's My Time! Button below and Schedule Your Session. 
Book a Discovery Call
V.I.P. Immersion Day
V.I.P. Transformational Immersion Day is designed to be an intensive 4-Hour - 1 Day, 
"deep dive" package "break-through" experience for brilliant women - just like you - who want to jump-start their healing journey.
What you Get
1) What's working and how to create more of that.
 2) What's blocking your full spectrum of happiness, love and joy - which is your birthright.
3) An individual program designed to begin the journey to the Best Version of Yourself.
V.I.P. Days  are designed and tailored to fit the individual vision of each V.I.P. ...You. 
You are amazing and brilliant.
A very important  and Unique person just as you are. 
And Yet  -Do you ever feel like you have forgotten this?
The V.I.P. Immersion Day experience is designed to ignite this new awareness and create a more powerful Self view. 
You will feel... lighter, brighter, calmer and stronger.... with an increased capacity for Joy - and the seeds of Self-Awareness.
Ok with a YES! Schedule Your Call and Free Discovery Session to find out if a V.I.P. Immersion Day is a fit for YOU. 
** Click the "YES! Book My DISCOVERY CALL" BUTTON BELOW
 & TAKE ACTION FOR YOURSELF TODAY!!! 
**************
V.I.P. DAY CLIENT TESTIMONIAL from C.P. Attorney at Law, Feb. 2019:
"I was quite fearful of change in my life. After meeting with Chris, I realized I could..." 
(click "Testimonials" tab to read more...)
Book a Discovery Call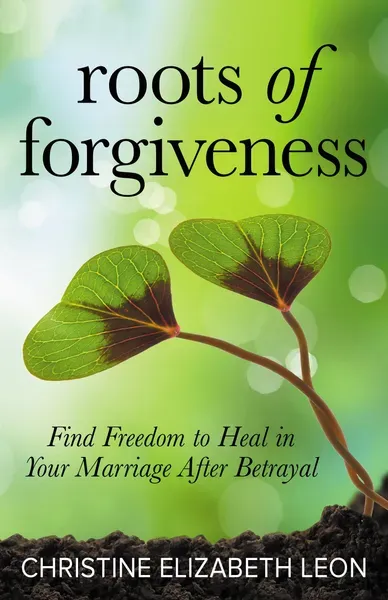 Get Your Free Copy- Today!
Want a free book ~ personally signed by Christine?   Click here to learn more."
Get your copy!
Speaking Engagements
I'd love to thought-share with your Group. Contact me to learn more.
Contact Christine